This is a grocery delivery app that I designed for a client. It's designed for users of Delhi, India. Here, there are usually more than 10 small and big grocery stores within a radius of half a mile. These stores usually have a delivery boy who delivers grocery door to door. The customers usually dictate their grocery list on call, as these stores are pretty traditionally operated. The customers usually have 3-4 grocery stores fixed from where they order their groceries from. To make this experience more subtle, customers can select a grocery store in their nearest area and order grocery either by selecting items manually from the catalog or directly taking a picture of their grocery list and sending it to the store.
To connect customers and the local grocery stores and give these stores more business while eCommerce and Online shopping are killing retail business.
Designing a grocery delivery ecosystem (customer and merchant app) for a local community and letting customers have a more convenient way of ordering grocery.
Users & Audience
There are 25000 retail outlets in Delhi and National Capital Region. Due to emerging online eCommerce and grocery delivery apps, the retail shops are facing a huge shift and losses. User behaviour in India is changing very fast and adapting to the modern way of ordering grocery from branded stores. The benefit of ordering through the retail store is the delivery speed. Keeping everything same, this app will give more business to the retail store.​​​​​​​
I worked individually on this project as a UX designer and UI designer, with constant feedback from the client. My development knowledge helped the client throughout to understand how we can use API's to pull data from existing libraries of grocery catalogs.​​​​​​​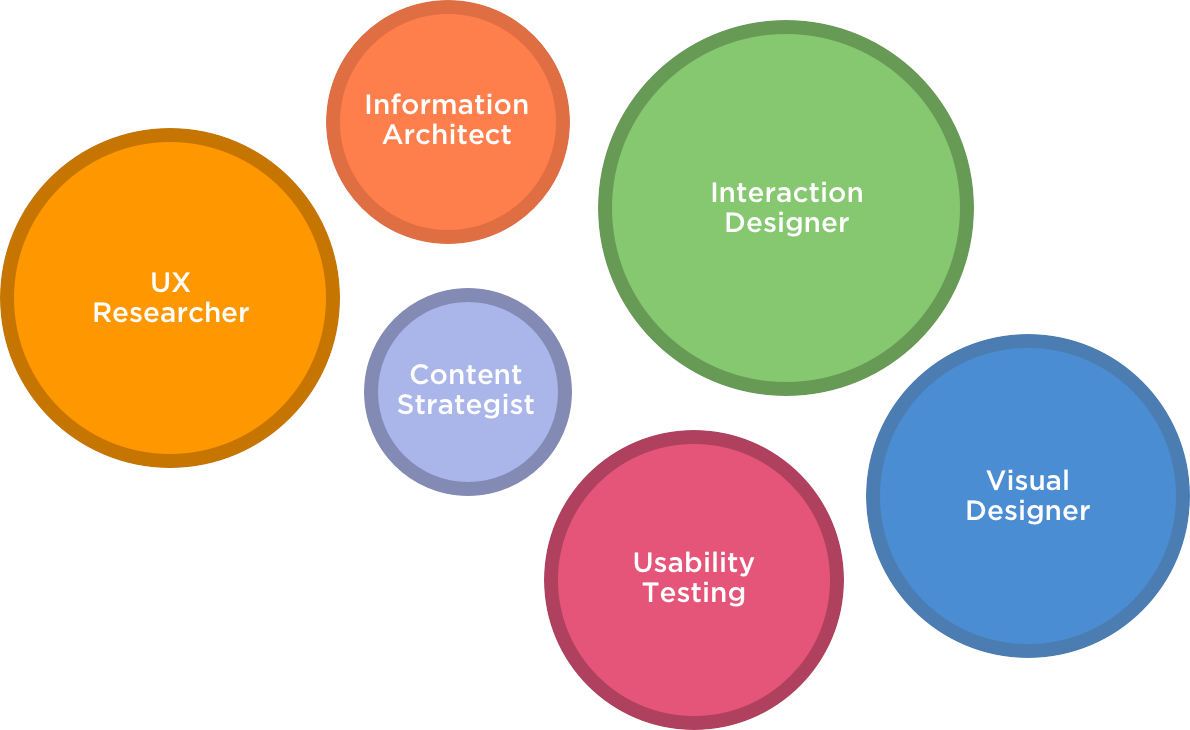 User Research (Surveys and Interviews)
​​​​​​​
In an apartment complex of Delhi, I surveyed and collected data:
• 62% of households order 4+ items every 3 days from local stores.
• 20% of household order 10+ items weekly from local stores
• 18% of household order from Online Grocery apps.
From 82% of households who order their grocery from local stores:
• 23% have a one fixed store.
• 77% have multiple stores they order.
Customers are willing to order from multiple stores which confirms the hypothesis of starting with the problem of giving business to local grocery stores.
Also, 82% of Households in an apartment complex still orders from local stores. So, there is a scope to keep them interested in the retail unlike the other 18% who have moved to online grocery shopping.
There are definitely edge-cases where there's a need of customer's approval like
• Item unavailable in the store
• Some other brand available in a similar product
• There's an offer that customer doesn't know about
• Items are broken on delivery (like eggs, open packet of chips)
To resolve these problems, a customer can call the merchant. The merchant can send a quote and send the customer a note if anything is unavailable from the list.

User Flows for Customer and Store App
Wireframes for Customer App 
The customer has to first select the store from the nearby location. After selecting the store, he can either create an order by adding items individually from the catalog or can send a list to the merchant. The list can be either a photo or in text format.
After sending the order to the merchant, customer has to wait for the approval. Merchant accepts and sends an estimate amount for all the available items and can mention if there's any unavailable item.  And then dispatch it. The user can track the activity on his end. 

Wireframes for the Local Grocery Store's App (Merchant)
To sign up, merchant has to first fill a form and confirm if he is a valid merchant. After approval from the client's end, the merchant can setup his store by adding inventory in the app. 
On the dashboard, he can see daily sales and orders. The merchant has to accept the order and send a quote for the grocery bill. Then he has to dispatch the order and get it delivered by his delivery boy. 
Once delivered, the merchant has to mark the order as "Delivered" to close the loop.
Apart from this, merchant can manage his daily/special customers and allow a credit amount for them.


Visual Designs of Customer's app
This is a flow for a customer who is ordering his grocery by sending a photo of his grocery list to the store. The customer has an option to either add items in the cart, click a picture of the list or type the list to send his order to the store.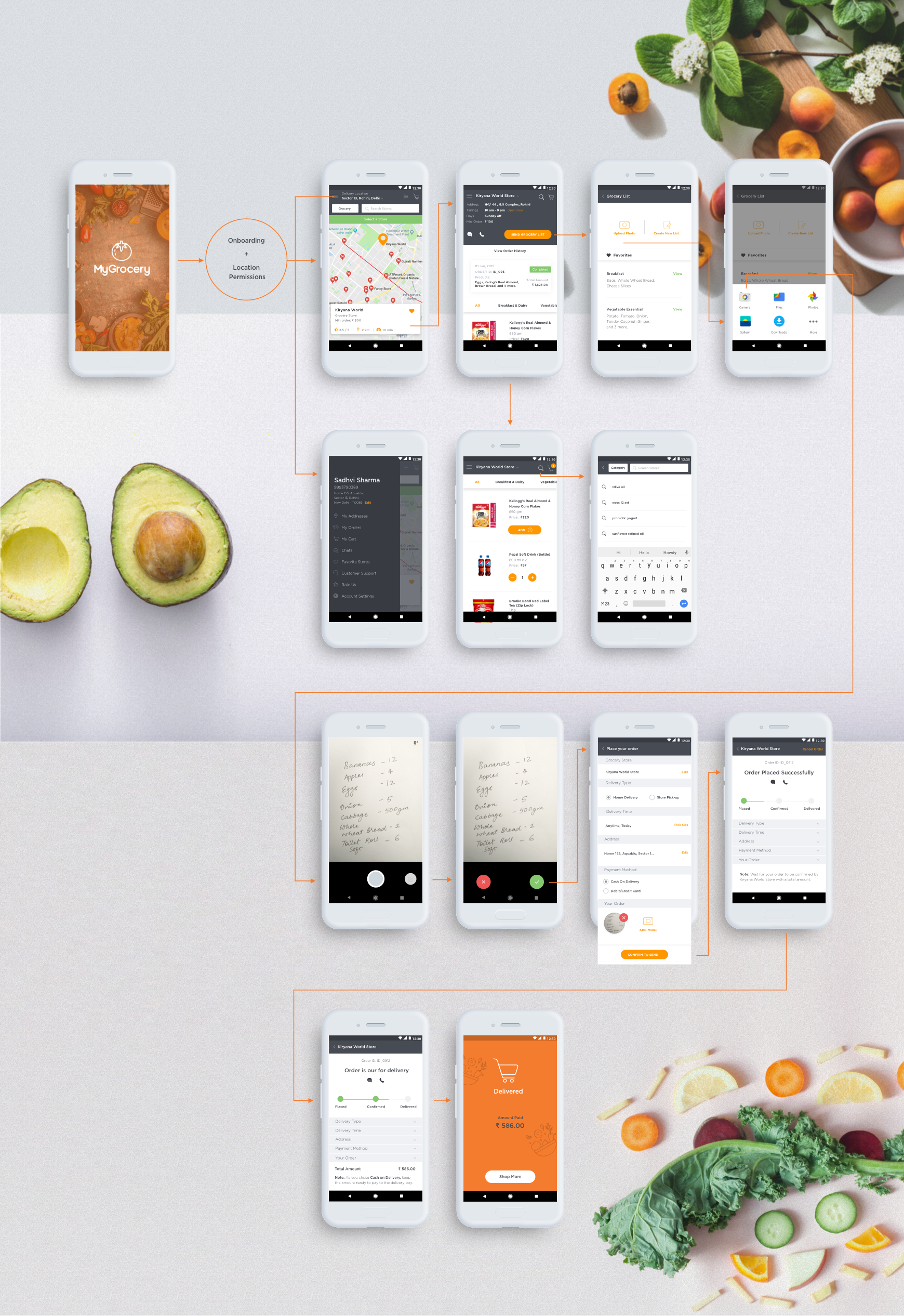 We got a chance to test the app with some of the stores in Delhi. It helped us know how these local stores operate. There's usually one to two people taking care of all the work like taking orders, giving manual bills, handing over the items from the store to customers, etc., while the delivery boy takes the list from the store owner, collects these items, collects the bill from the store owner and leaves to deliver the grocery bag. 
I learned to strategize how the information flows from one app to the other. Though it was a small scale ecosystem but taking care of minute details gave a lot of exposure.